I have posted the new Quote Challenge at Scrapbird for this month. We'll be using a Quote on a layout about the New Year:


"Be always at war with your vices, at peace with your neighbors, and let each new year find you a better man." ~ Benjamin Franklin


Here's a preview of the posting bonus for this challenge, yours for free if you use the quote on a layout and upload to the Scrapbird gallery.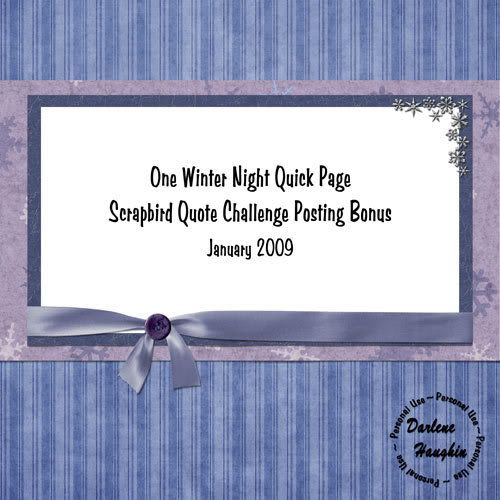 I also want to let you know that my Vintage New Year's kit is on sale at Stone Accents Studio. marked down 35% for a limited time. Hurry, or you'll miss the sale!
This week I have a template freebie for you. It's a 2-page spread but I saved the pages in .psd format separately, so you can use either one, or both... lots of versatility! Please don't share or hotlink, just send your friends here to download. Enjoy!